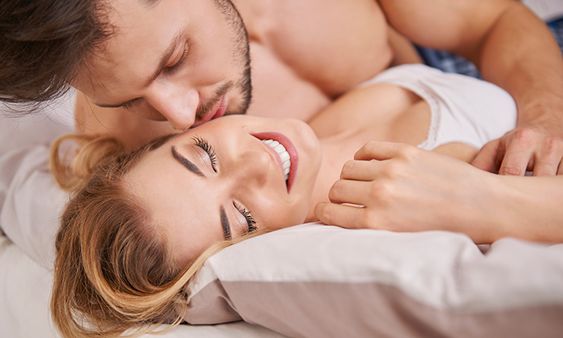 It becomes important to take special care of the post-sex hygiene for women. Especially, women must do this work. According to studies, post-sex hygiene does not take care of the genitals after sex, you may have sexually transmitted diseases, yeast infections and urinary tract infections. So, here let's know some tips for women after sex…
(Also Read: Can You Get Pregnant While Having Sex On Your Period?)
Tips For Women After Sex:
A better sex life is very important to stay healthy for a long time, but this problem can become when you do not take care of some things after having sex. After having sex, it is important to take special care of the post-sex hygiene for women. Especially, women must do this work. Practicing some preventive measures after having sex can save you from unintended consequences. According to studies, post-sex hygiene does not take care of the genitals after sex, you may have sexually transmitted diseases, yeast infections and urinary tract infections.
Therefore, care related to post-sex hygiene for women is important. This will not only keep your vagina and your libido healthy and intact, but it also protects you from sexual infections. Here we are telling you about four important tips for women after sex which every women must follow.
(Also Read: How And When To Use Abortion Pill?)
Tips For Women After Sex: Pee After Sex:
There are some men and women who, after having sex with laziness, fall asleep without cleaning and urinating the private part. Your habit of sluggishness can harm your sexual health. Go to the washroom after having sex. Please urinate. Not having sexual hygiene tips for women increases the risk of urinary tract infection (UTI). If you take care of this, then you can also reduce the risk of bacterial infection.
(Also Read: How Does The Menstruation Cycle Works?)
Tips For Women After Sex: Clean Your Private Part:
It is not enough to urinate. Clean your private part with water (Post-Sex Hygiene tips for Women). If you have sex in the morning or in the day, you can also clean yourself by taking a bath. You will not be prone to infection with bacteria, especially fecal bacteria. Gargle your mouth with mouthwash too. If there is no mouthwash, rinse thoroughly with water. During infection, some infectious germs stick to the mouth and lips, increasing the risk of sexually transmitted diseases (STDs) such as Gonorrhoea and Chlamydia.
(Also Read: What Is Your Vaginal Discharge Saying About Your Health?)
Tips For Women After Sex: Change Underwear:
Changing underwear after sex is considered a good sex hygiene habit. After sex, you should avoid sleeping in the same underwear that you wore before sex. Liquid or discharge from the vagina is also often inserted in underwear. This can cause infection, so wear a clean panty after sex. Keep your private part dry and free from infection.
(Also Read: How To Test Pregnancy At Home Using Lemon?)
Tips For Women After Sex: Drink Water:
During sex, you need to exert considerable physical strength. It is a kind of physical exercise, by which you burn some calories too. Water can quench your thirst and prevent you from being dehydrated. Also, it can be helpful in getting rid of UTIs, as germs are produced after sex, and urine releases these harmful germs.
(Also Read: What Are The Symptoms Of Ovulation? )