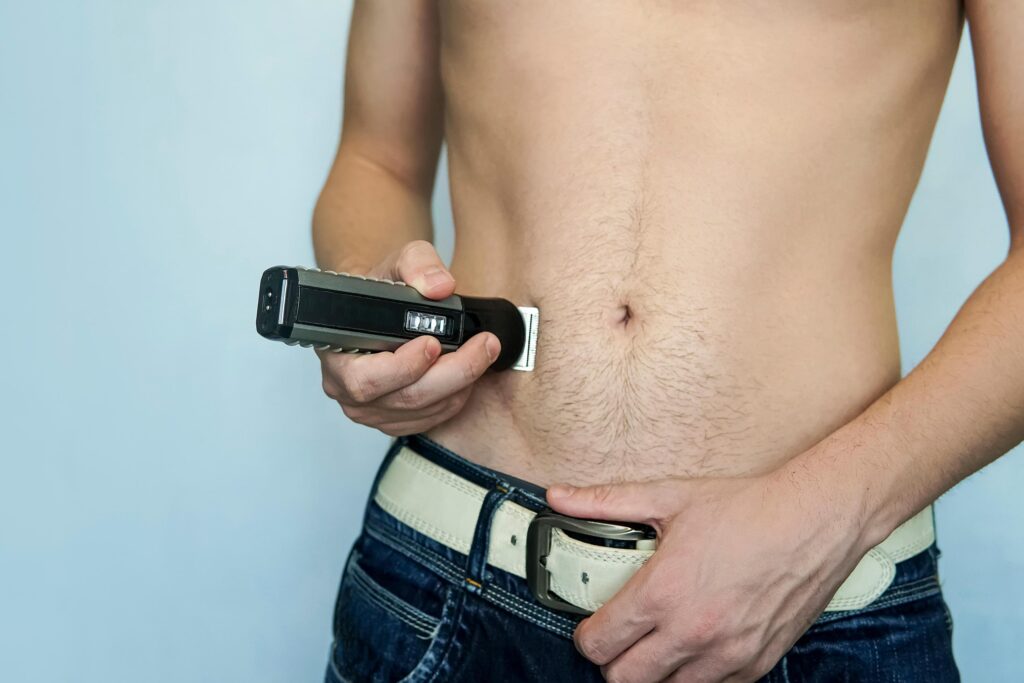 Although men always pay attention to the grooming of their head hair, they always ignore the hair of their private part. However, men do not clean their own private part, besides their careless attitude also affects personal hygiene. Although everyone knows that if it is about hygiene, then men are rarely judged in front of women. Women are more aware of this subject than men. But cleanliness is very important for the health of both of them, so let's know how to remove pubic hair men.
How To Remove Pubic Hair Men:
Men should always clean their private parts before bathing. So that the hair that comes out during cutting is easily cleaned.
Cleaning:
If men do not clean their private parts properly, then they are prone to many types of infections. Clean the hair of private parts before bathing, so that finely cut hair is also washed away. Use warm water for cleaning personal organs. It does not cause infection. Take care that the water is not too hot. Sometimes due to sweat or lack of cleanliness, the private part smells bad. Many people use perfumes to remove it. Never use perfume on pubic hair.
(Also Read: Some Harmful Effects Of Masturbation For Men)
Trimming:

Remove Pubic Hair Men
If you have a private part hair cutting machine then use it to the depth or to the top of the hair root. Many people are 1.3 to 2.5 cm. Long hair looks great. If you do not have a machine, then trim the hair with sharp scissors around the private part for very clean skin. While using scissors to cut the hair of the private part, sharp scissors should be used.
Shaving:
Some people shave the private part hair completely clean. If you and your partner like this look too, you can do it too.
For this, to soften your private part's hair, first, soak them well in water. By doing this you will be able to shave the hair of the private part.

Before applying shaving cream, cut your big hair with scissors or a trimmer. After this, you apply shaving cream and shave the hairs of the private part.

If you want to smooth the skin around the private part, you can do shaving again. If you are itching around the private part after shaving, you can use a moisturizer.

Other Hygiene Tips For Men:
Grooming the private area to stay healthy makes it look clean and healthy. The cleanliness of this area ensures that you do not have any kind of infection or disease and it also keeps your private area healthy. On the contrary, you can see that no fiber or infection is happening at this place. So, see other hygiene tips below. remove pubic hair men
(Also Read: Causes Of Smelly Penis And Tips To Recover From It)
Clean The Private Part Thoroughly:
After cutting or cleaning the hair off your private part, clean the area thoroughly. For this, you can use any soap. Many people like to use scented soap. But some people may experience irritation in the skin of the private part by using this type of soap. Therefore, you should use soap according to your skin condition. remove pubic hair men

Use The Right Underwear:
Right underwear is also an important part of the cleanliness of your private part. You should pay special attention to cleaning the hair off your private part as well as the cleanliness around your private part.
You should change your undergarment regularly. Also, keep the undergarments you use in a cool and dry place. They should be washed regularly even if you use boxers for yourself. remove pubic hair men
Otherwise, the bacteria present in them can cause many types of infections in the private part. Learn about the advantages and disadvantages of wearing underwear at bedtime or not. remove pubic hair men
Conclusion:
Cleanliness If the private parts are not groomed on time, heat, sweat, and bacteria gather around them due to enlarged hair. Trimming or shaving this part prevents any unwanted infection and also helps in maintaining hygiene.